Farming at Somerleyton is set up to be sustainable whilst remaining profitable, using regenerative agriculture to prioritise both land and livestock. This aims to reverse the degradation of soil and pollution that has occurred from decades of traditional farming techniques.
Regenerative Agriculture
Somerleyton's regenerative agriculture follows five key principles to help maintain nutrients and microbiology within the soil. This minimises the use of fertiliser, reduces carbon footprint, increases sustainability and produces more and better-quality food.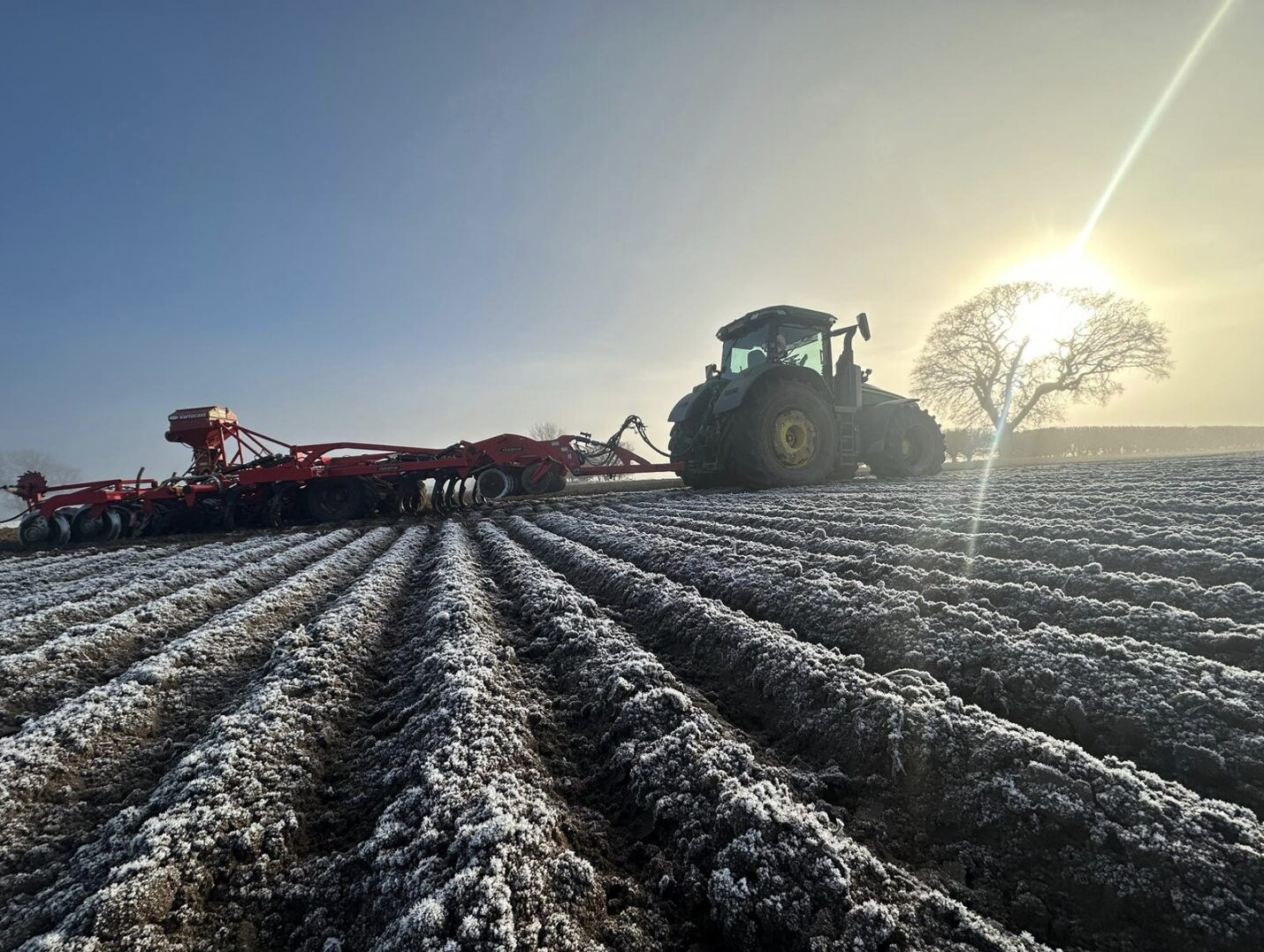 Minimise soil disruption 
Direct drilling is used instead of ploughing by planting directly into undisturbed residues of the previous crop. This method reduces fossil fuel use, as there is no need for petrol, together with retaining carbon dioxide and microbiology within the land that is essential to the healthy functioning of soil and nutrient cycling. This method can only be used on fields not used for root crops such as potatoes, but the estate is trying to find new ways to do this more sustainably.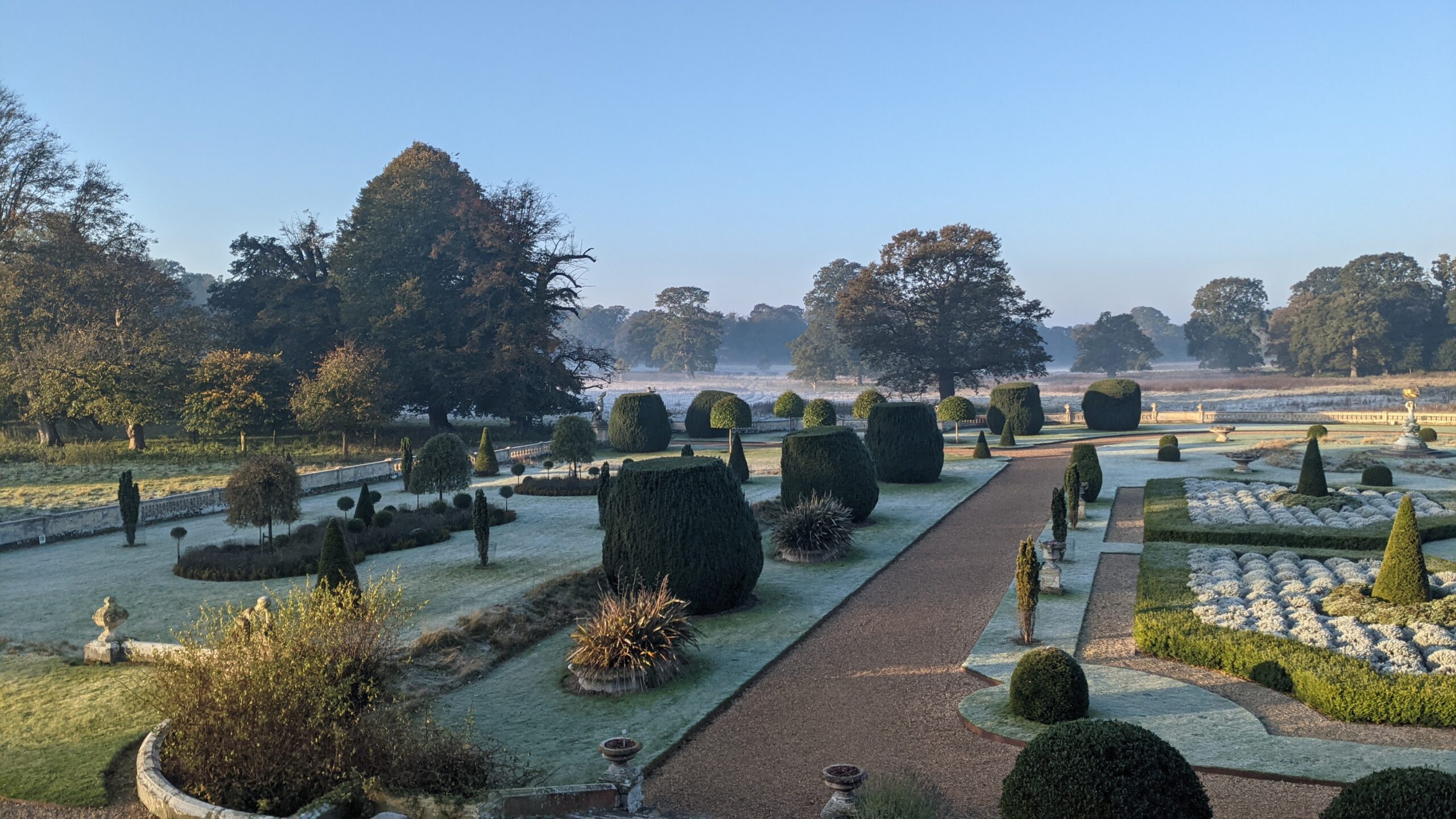 Protecting soil surfaces
Topsoil is the most nutrient rich area of the soil, so by minimising soil disruption and maintaining rubble from the previous crop it is protected from harsh winter weather conditions. Protecting the soil surfaces retains the nutrients within the soil, enhancing the following crop yield growth and existing ecosystems within the soil. 
Picture: Roots
Maintain living roots
Both methods above produce a thriving network of living roots within the soil, which helps bind the soil together, protecting the topsoil from harsh weather conditions, whilst allowing photosynthesis to occur providing a permanent food source for soil microbiology and results in extremely nutrient rich soil.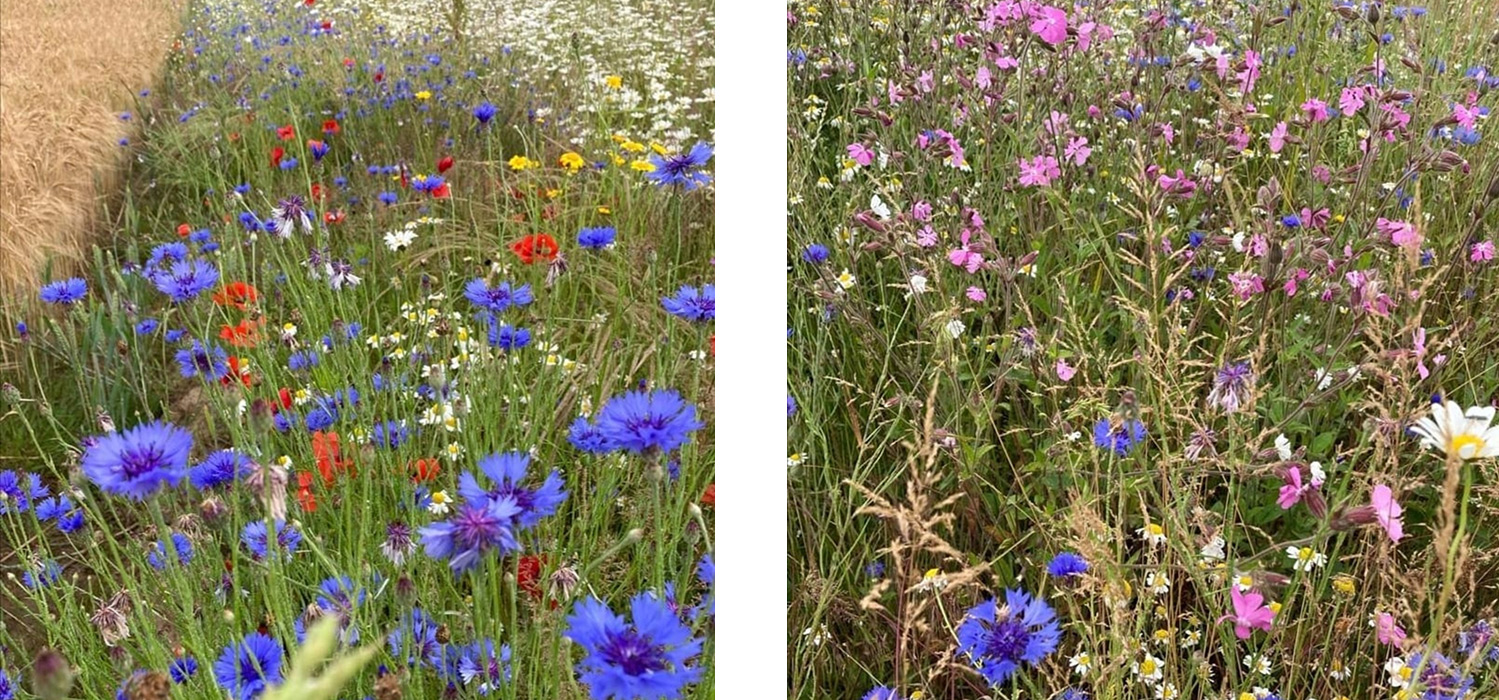 Diversity 
Planting multi species cover crops to protect soil surfaces, builds root habitats and provides a food source which is a powerful tool for fostering a wide range of animals and microbiology. Using special crop mixtures creates a patchwork mosaic effect across farmed areas, attracting wildlife and ensuring that no species is ever far from food or shelter.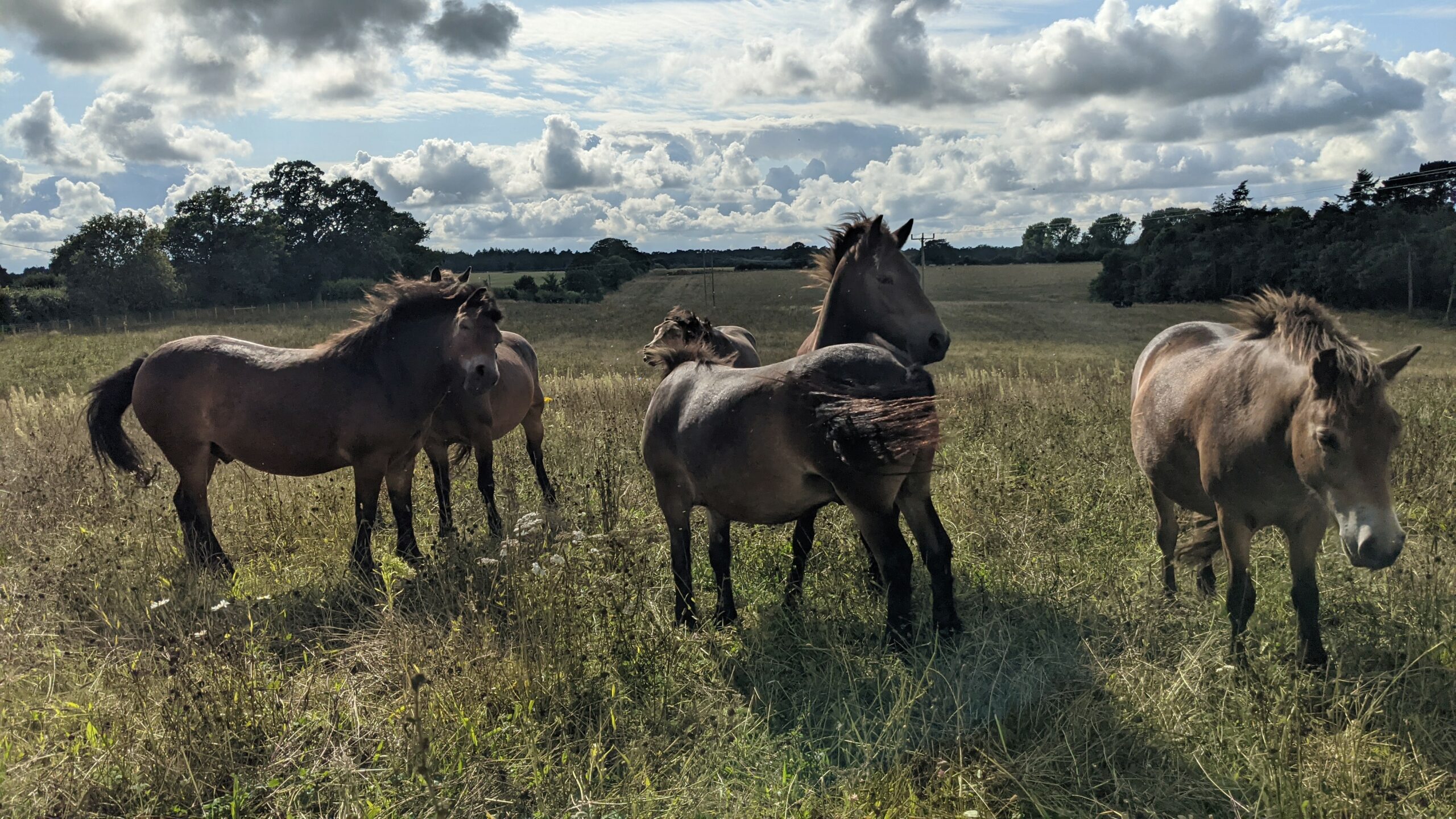 Livestock restoration
Restoring livestock reduces reliance on synthetic fertilisers as livestock consume plants that cannot be eaten by humans and convert them into natural fertilisers. Somerleyton's diverse range of livestock includes 350 native breed cattle, 350 native breed sheep, Exmoor ponies and native breed pigs that help spread this natural fertiliser, reducing carbon output, regenerates the soil, and puts animal welfare at the forefront, producing amazing quality meat.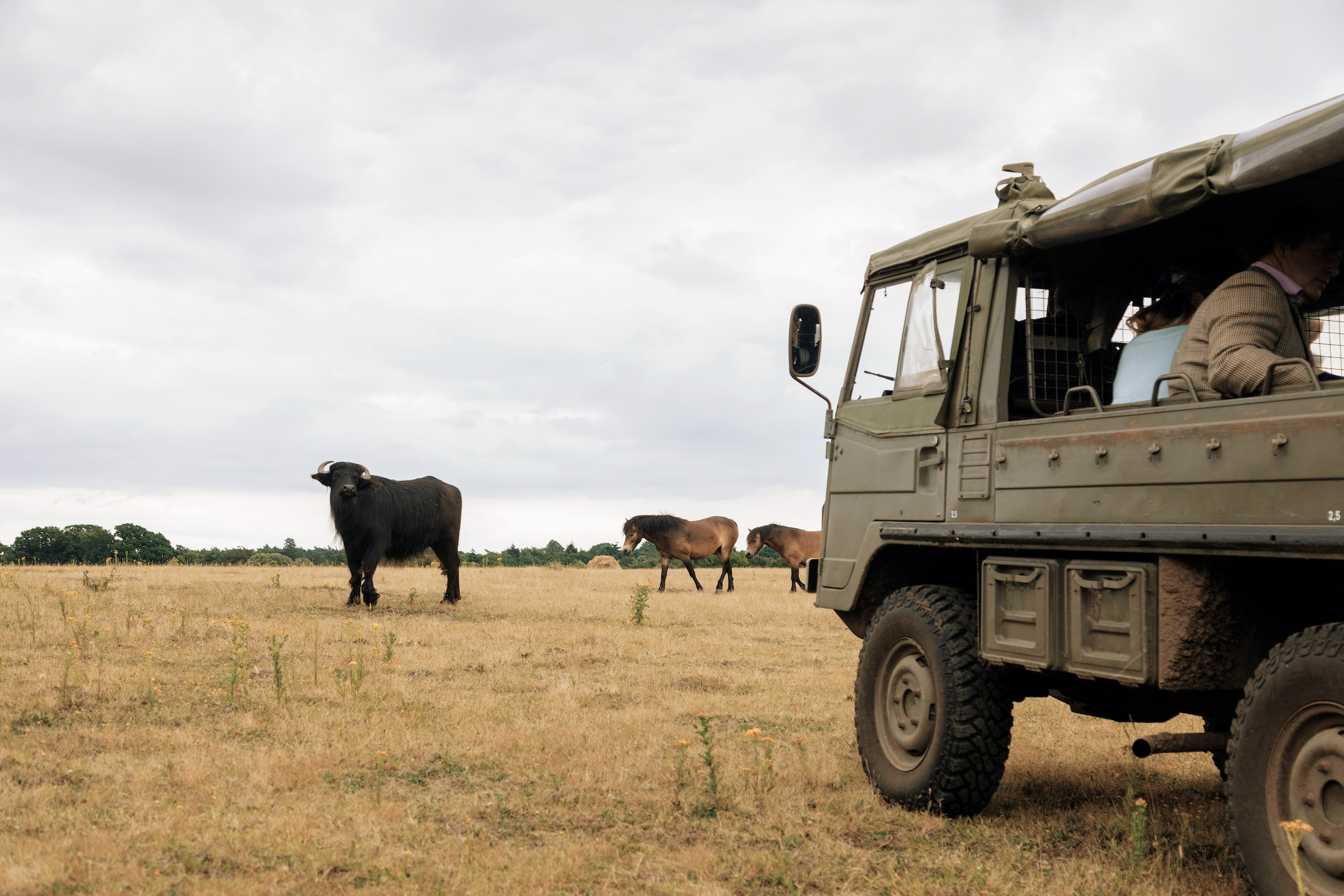 Regenerative Livestock
The estate runs several livestock enterprises which are all pasture fed and regeneratively farmed. Exmoor ponies are used for conservation grazing.
Buffalo and Highland Cattle live in a family group outside all year round and provide conservation grazing in the nature restoration project, as well as zero carbon eco restorative meat.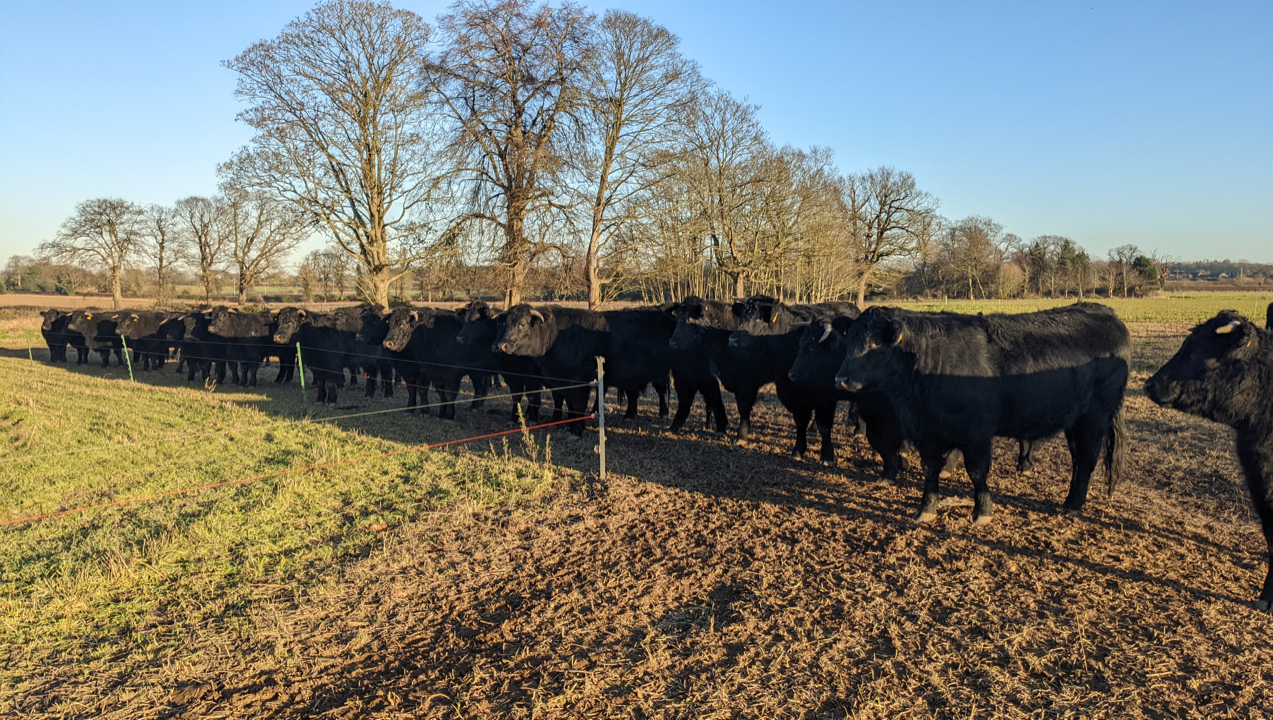 Welsh Black Cattle help manage the marshes which are nationally significant as a breeding site for endangered wading birds such as Lapwing and Redshank. In the winter they graze cover crops on our arable land and eat straw/arable by-products. They are used to produce pasture-fed regenerative meat.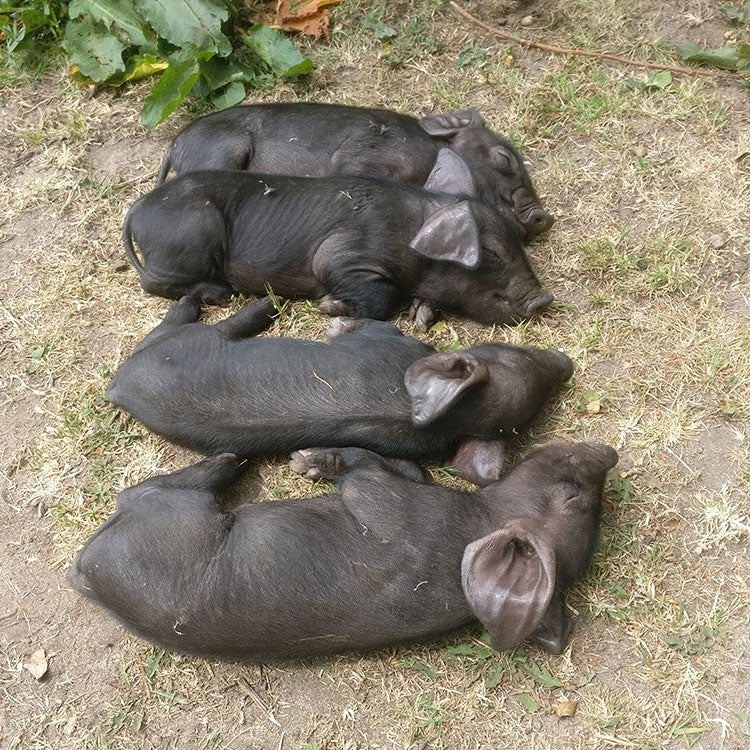 Large Black Pigs provide rooting in the nature restoration project, creating bare soil for new plant species to grow in. By eating bracken roots they helps open the forest floor and increase diversity and provide regenerative meat.
Picture: Dorset Sheep
Dorset Sheep graze outdoors all year round on our parks, meadows, and marshes in the summer and then on our arable land cover crops in the winter. Taking advantage of our mild winters, lambs born in September spend the winter feeding on cover crops, ready for regenerative meat in spring.
Picture: Black Welsh Mountain Sheep
Black Welsh Mountain Sheep are a slow growing heritage breed which provide conservation grazing and regenerative hogget for regenerative meat in spring.